If your employee or a family member is in need of addiction treatment, Enterhealth offers comprehensive, medically based residential and outpatient treatment programs.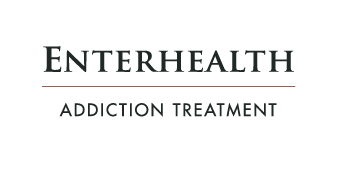 Enterhealth Ranch offers state-of-the-art addiction treatment in an exclusive residential setting. This 43-acre serene campus is the perfect, purpose-designed environment to promote health in healing. In nurturing and dignified environment, Enterhealth Ranch offers private rooms and en-suite bathrooms, maid service, a pool, a salon, chef-prepared meals and complete exercise facilities. Our patients receive an unprecedented level of individual care from our full-time, on-site staff who treat the addiction, as well as any underlying co-occurring psychiatric conditions. Other on-site services include access to psychiatric and anti-addiction medications, physical and occupational therapy, life skills coaching, individual psychotherapy, daily group therapy and family therapy, all designed to work together to help both the brain and body heal from the injuries caused by addiction.

Enterhealth Outpatient Center of Excellence, our multi-disciplinary outpatient facility, is conveniently located in the heart of Dallas, adjacent to Preston Center. Just as with other chronic diseases, drug or alcohol addiction requires a long-term, personalized approach that includes medical and psychological treatment, lifestyle changes and, in some cases, medication. Enterhealth Outpatient Center of Excellence provides a continuum of care for the same type of science-based treatment found at Enterhealth Ranch, provided in person or via our telehealth services. In order to help our patients achieve lifelong recovery, we combine behavioral therapy and FDA-approved anti-addiction medicines over a period of time following residential treatment. Additionally, we also provide a 12-week Smoking Cessation Program through our telehealth service platform, which includes telepsychiatry and teletherapy.